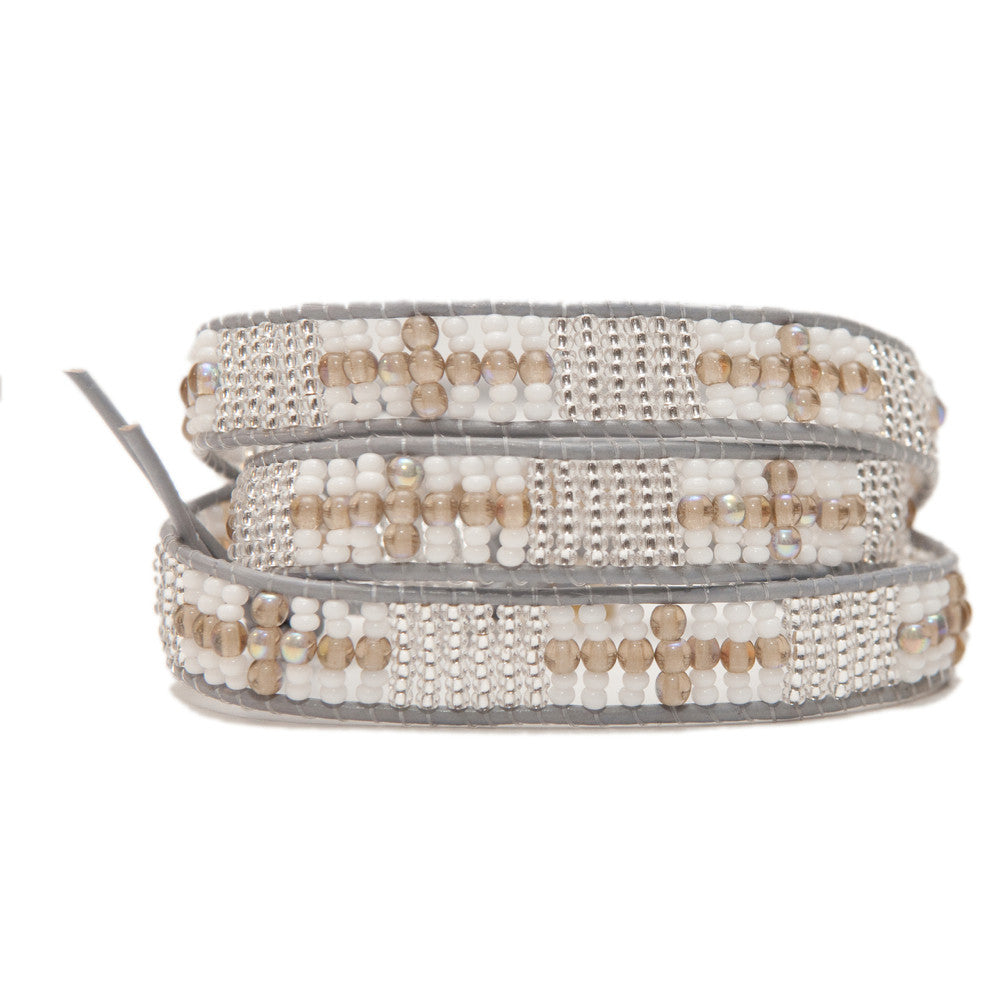 Sasa Designs Virginia Wrap Bracelet

$36.00 $44.00

A beautiful piece of jewelry that has meant a world of difference to this artisan.  Virginia has been with Sasa Designs by the Deaf since they started and is their most skilled beader.  A mother of three including twin girls, Virginia has been able to rent a larger apartment and send her daughters to preschool since joining Sasa Designs.

The Virginia wrap is incredibly comfortable and sits flush along the wrist. This is a three-time wrap that gives the affect of wearing three layers of bracelets with the comfort of just one! Sasa Designs three-time wraps measure 21.5" for the beaded portion with three adjustable loops to fit a variety of wrist sizes.

Sasa Designs by the Deaf launched in Fall 2011 with the goal of providing employment and fair wages to Deaf artisans in Kenya. With an estimated unemployment rate of 85% among the Deaf in Kenya, few will have an opportunity to discover their potential, work in dignity and earn a fair wage.  Sasa Designs gives Deaf artisans the chance they've been waiting for – the chance to learn new skills, to discover what they are capable of and to feel productive. A subsidiary of DOOR International, Sasa Designs by the Deaf provides training and employment for Deaf women who have faced a lifetime of discrimination. For the first time, they are recognized for their potential, and not for their inability to communicate with the world at large.

The women of Sasa Designs by the Deaf have started a new chapter in their lives, a chapter in which they use each moment to build a better life: for themselves, for their children, and for their extended family and community. Each of the artisans have a wrap named after them in this collection - a unique bracelet she helped create in order to tell her story.  Thank you for being a part of Sasa Design's beginnings and the journey we are embarking on to change the future for Deaf women in Kenya, and someday, beyond.

is back-ordered. We will ship it separately in 10 to 15 days.

Please see our Returns & Exchanges Policy Here before purchasing.