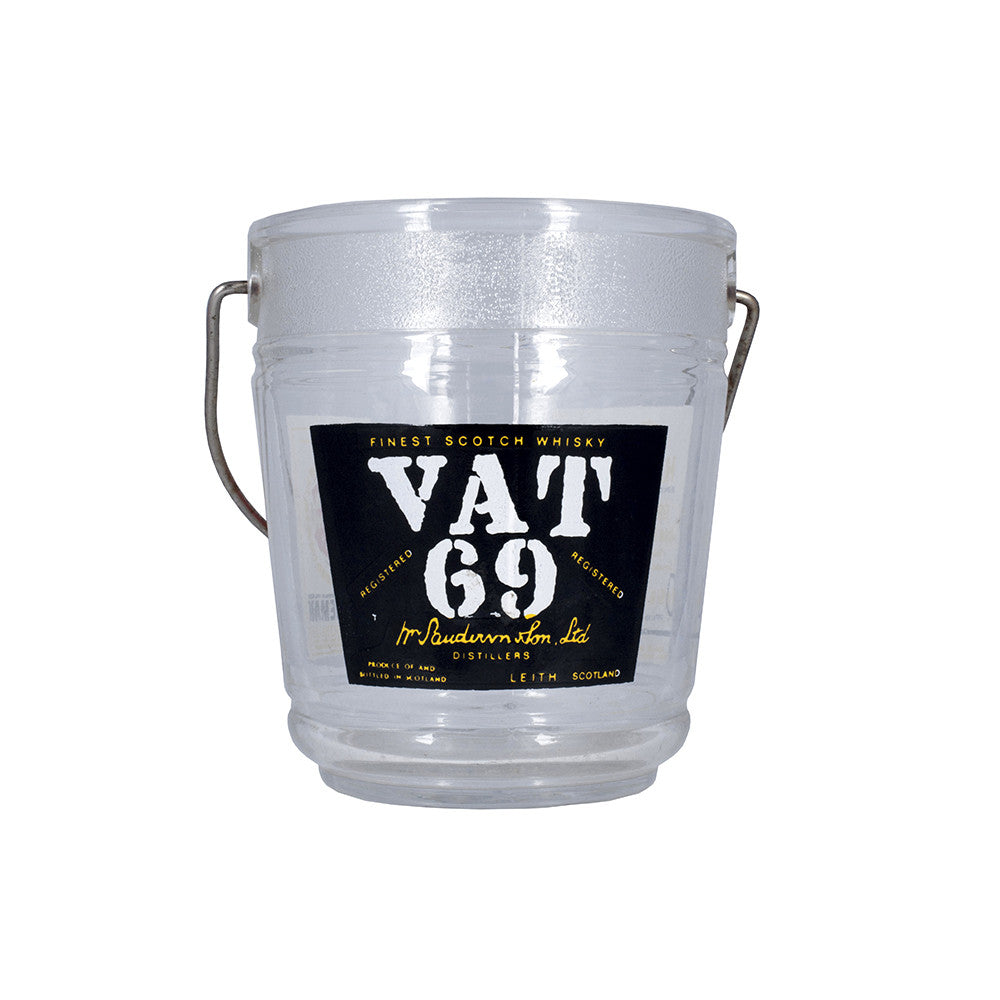 Vintage Vat 69 Ice Bucket

$45.00

Vat 69 is a Scotch blended whisky manufactured by William Sanderson & Son Limited of South Queensferry, West Lothian, Scotland, now part of Diageo.  In 1914, Sir Ernest Shackleton famously took supplies of Vat 69 on his Imperial Trans-Antarctic Expedition, stating that it would be used for medicinal and celebratory purposes.

A nice addition to the bar for your next soirée, this vintage piece was uncovered at the Marché d'Aligre in Paris, one of the best puces markets located near the Bastille.  Frosted glass rim with the Vat 69 label in the iconic black and white against the clear glass background.  Two labels on the opposite side, Haig's Gold Label Whiskey and Sandeman Scotch Whiskey.  

Round in shape and with a stainless steel handle, this piece measures 5" in height and 4.5" round at the top.  Just this one available.

is back-ordered. We will ship it separately in 10 to 15 days.

Please see our Returns & Exchanges Policy Here before purchasing.