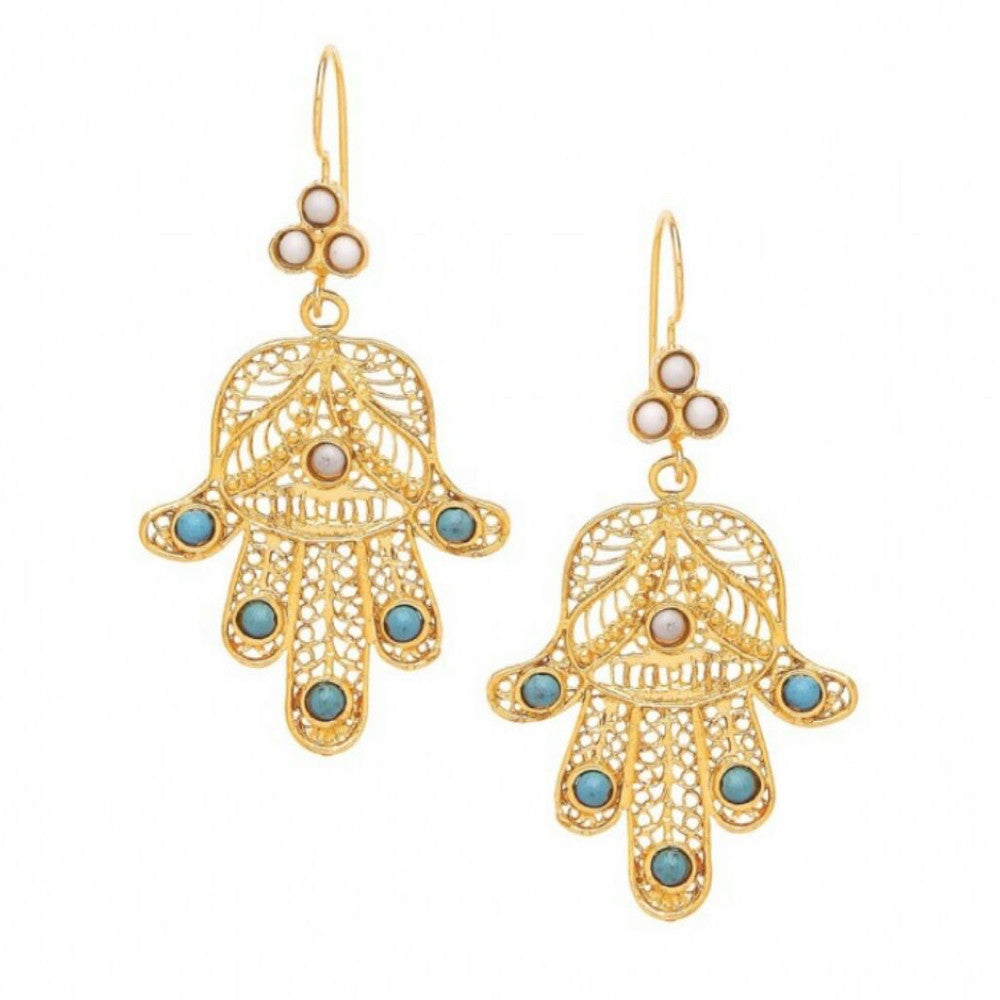 Turkish Delights Earrings: Large Hamsa Earrings from Istanbul

$89.00

Discovered in the workshop of one of our favorite artisans in Istanbul, these hamsa earrings feature both white and turquoise stones set on top of the filigree hamsa. The hamsa symbol is a traditional Turkish symbol usually representing protection or the Hand of God, and is found throughout the Mediterranean and Northern Africa as well as the Middle East and parts of Asia. Very limited quantities in this style, so these won't last long!

These earrings measure 2.75 inches in length and 1.5 inches wide. They feature a french wire with closure and are nickel free.

is back-ordered. We will ship it separately in 10 to 15 days.

Please see our Returns & Exchanges Policy Here before purchasing.