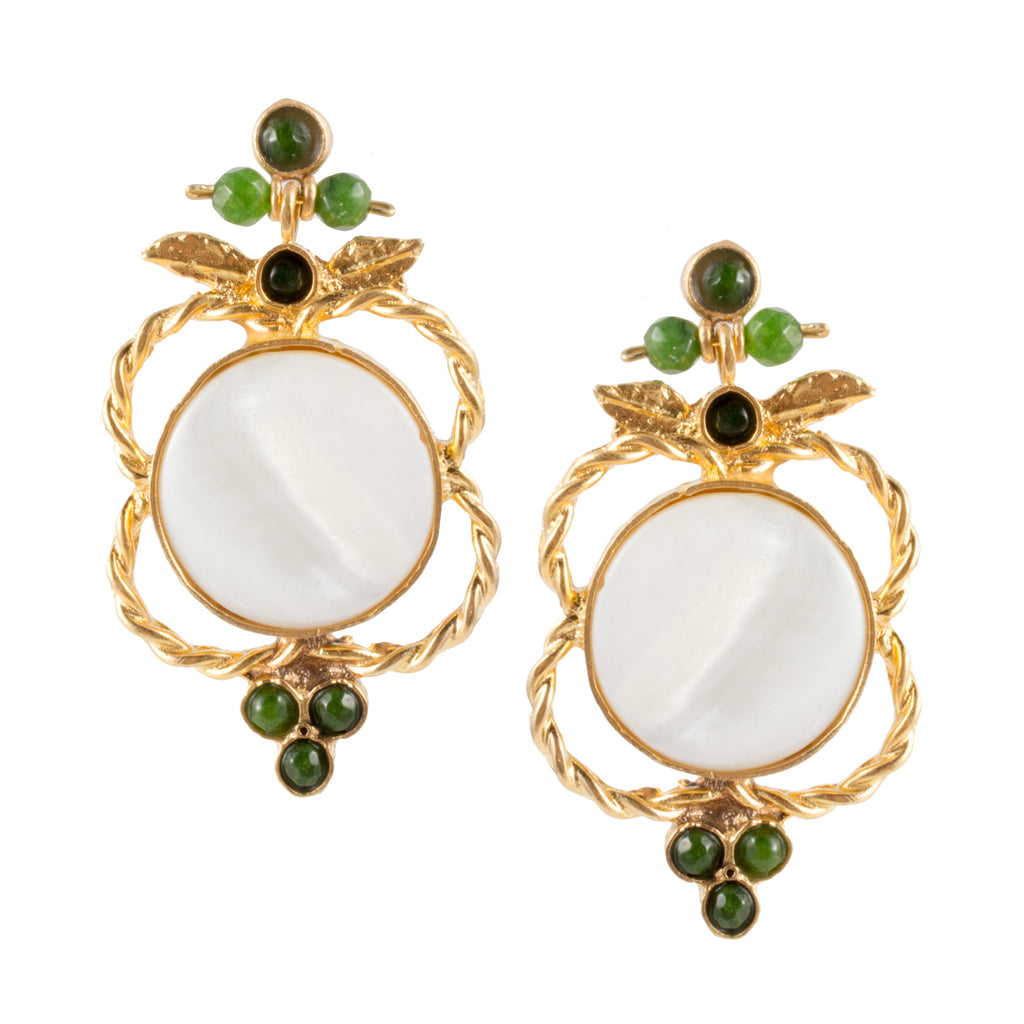 Turkish Delights Earrings: Mother of Pearl Medallions with Green Accents

$69.00 $89.00

A bold pair of earrings, handmade by our artisan friends in Istanbul. These earrings feature a large disc of mother-of-pearl at the center, framed and accented with green beads. This is a daring, yet stunning pair of earrings which could be dressed up or down. 

Measures 2"L x 1.25"W. Posts with push backs. Limited stock. Nickel Free. Made in Turkey.

is back-ordered. We will ship it separately in 10 to 15 days.

Please see our Returns & Exchanges Policy Here before purchasing.