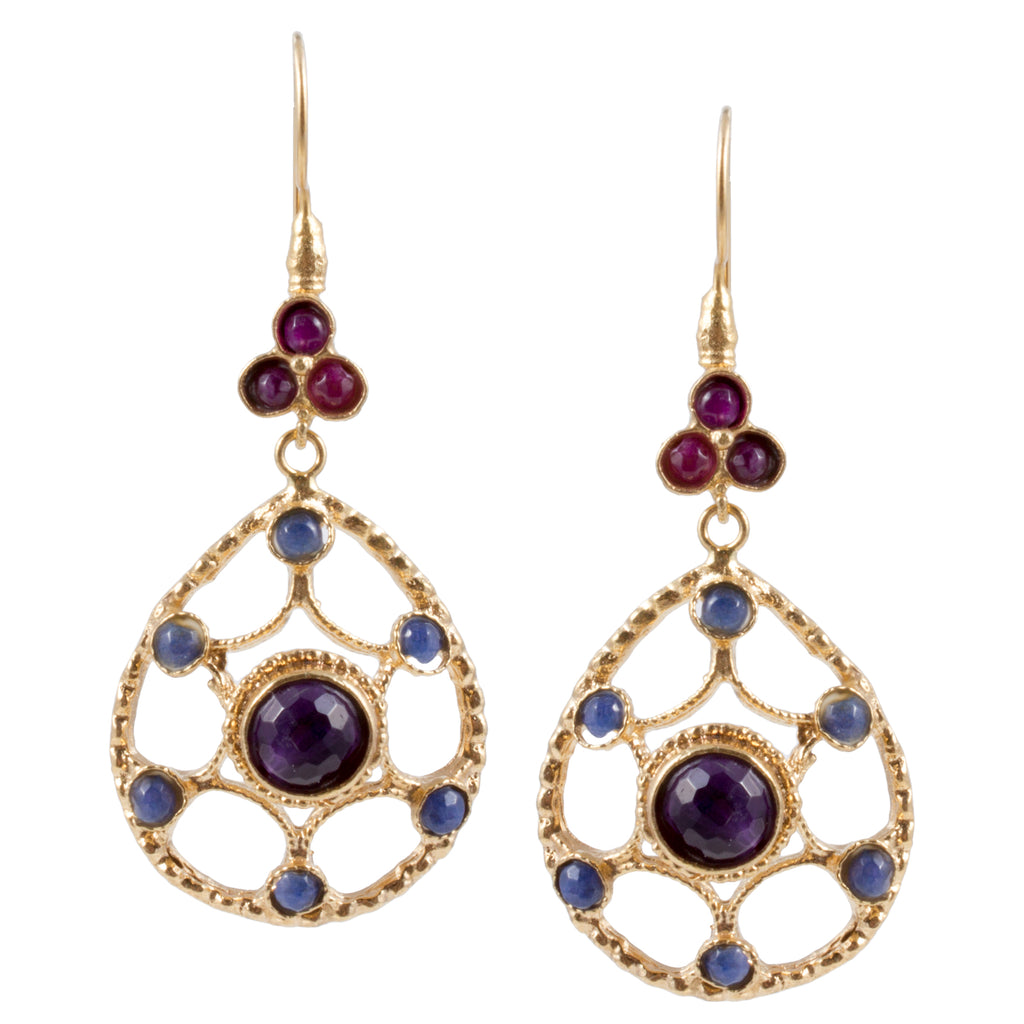 Turkish Delights Earrings: Amethyst Cabochon Drops

$89.00

A delightful pair of earrings, handmade by our artisan friends in Istanbul. These earrings feature an airy open drop setting with amethyst cabochons at the center, surrounded by smaller blue stones. Setting is hand-cast. Each pair will have a variance of purple tones in the natural stones. This is a stunning pair of earrings which could be dressed up or down. 

Measures 2.5"L x 1"W. Fish-hook backs. Limited stock. Nickel Free. Made in Turkey.

is back-ordered. We will ship it separately in 10 to 15 days.

Please see our Returns & Exchanges Policy Here before purchasing.