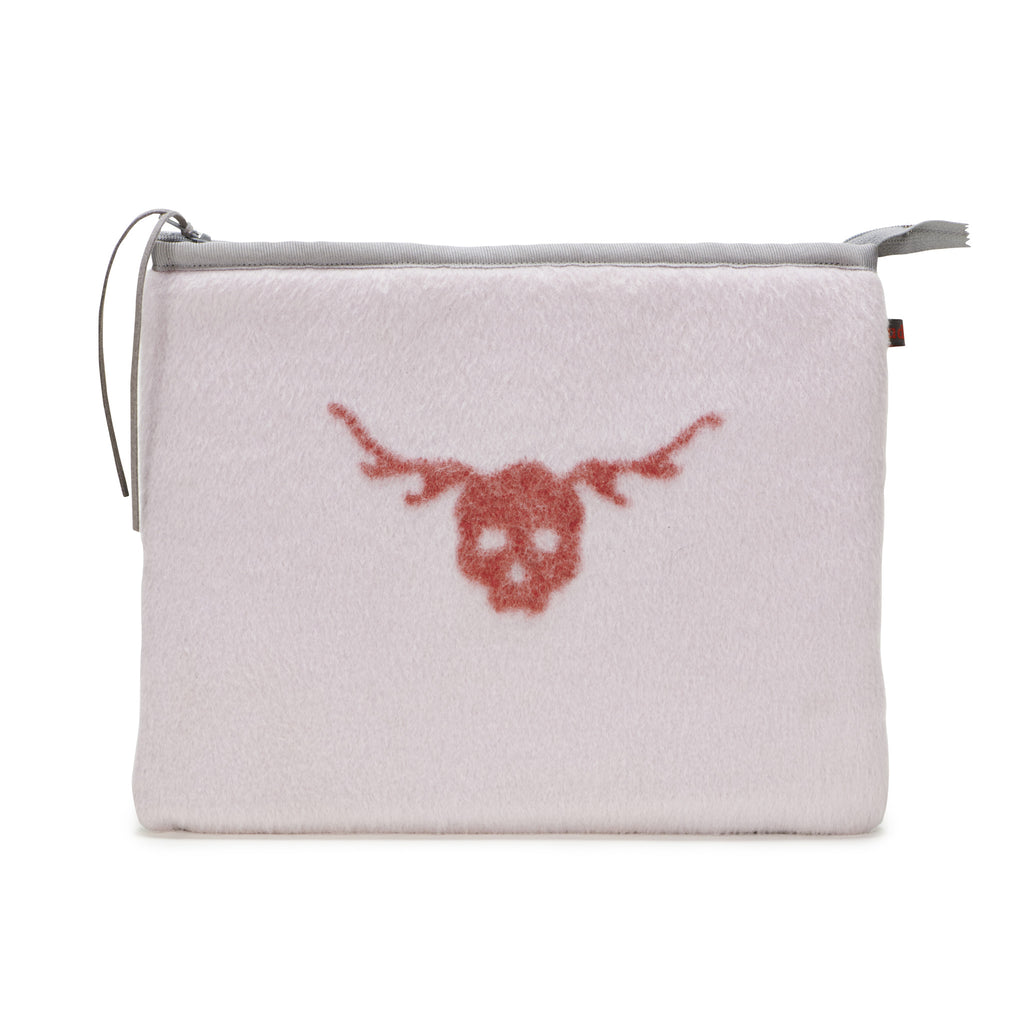 Skull & Antlers iPad Tech Case

$70.00

A creepy-cute icon of a skull with antlers is worked into a base wool and cashmere fabric for the front design of these tech cases. A little woodsy, a little "donnie darko".

Lined with Orange poly, and backed in a Grey wool and cashmere fabric. Trimmed in grosgrain with zipper closure. These are padded to protect your iPad and there's even room for most slim protective skins if you use one. Fits the standard size iPad.

Size is 8.5" x 11" x .75"

is back-ordered. We will ship it separately in 10 to 15 days.

Please see our Returns & Exchanges Policy Here before purchasing.