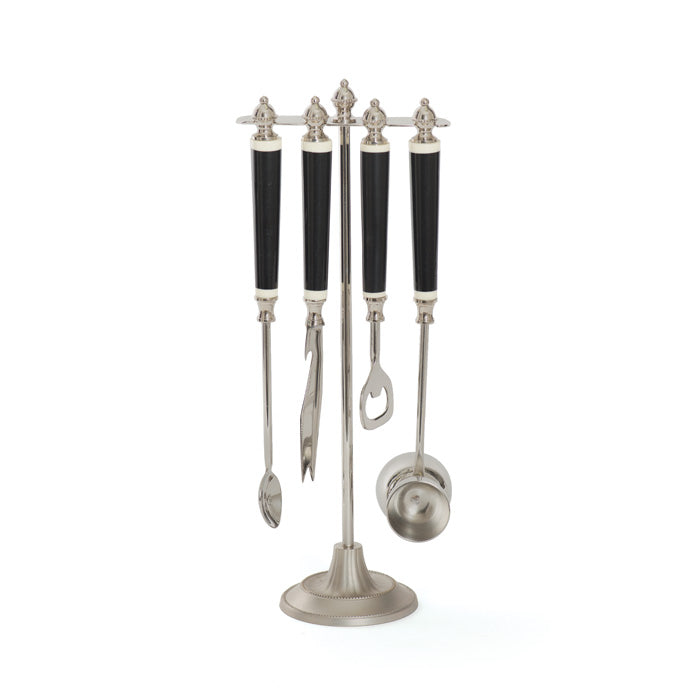 Set of Four Publix Bar Tools

$99.00

Crafted from nickel and finely polished bone, this set of four bar tools is quite handy for crafting your favorite libation in the most stylish of ways.  Measures 

5.5" L x 1.25" W x 14" H.

is back-ordered. We will ship it separately in 10 to 15 days.

Please see our Returns & Exchanges Policy Here before purchasing.