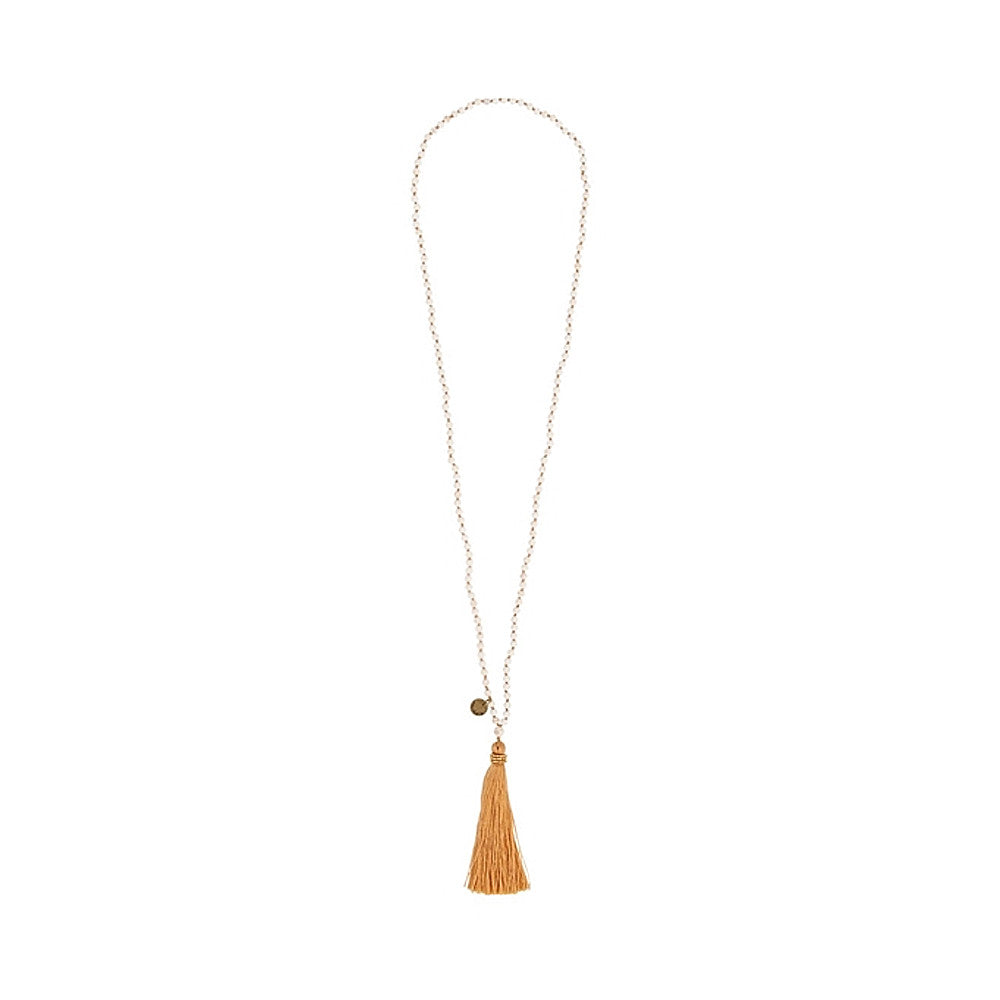 Satya Necklace - Ivory

$30.00

This simple necklace is made from polished limestone beads on knotted cotton. Each bead has variances in color from ivory to caramel. Measures 32 inches in total length for a hanging length of 16 inches. The cotton tassel is in a coordinating caramel color and is wrapped with gold glass seed beads. Perfect for layering or wearing alone.

Measures 32 inches in length. Tassel is 3.5 inches long.

is back-ordered. We will ship it separately in 10 to 15 days.

Please see our Returns & Exchanges Policy Here before purchasing.