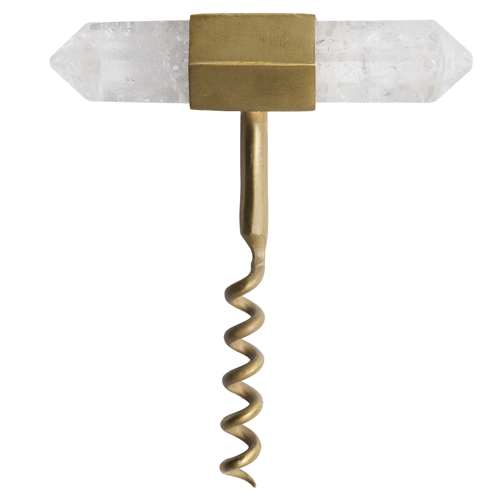 Quartz Corkscrew in Brass

$129.00

Add a dose of luxe to the bar with this handcrafted satin brass-finished corkscrew with natural quartz cylindrical stone detail, all in an eye-catching organic style.

Measures 3.5"W x 4"H

is back-ordered. We will ship it separately in 10 to 15 days.

Please see our Returns & Exchanges Policy Here before purchasing.