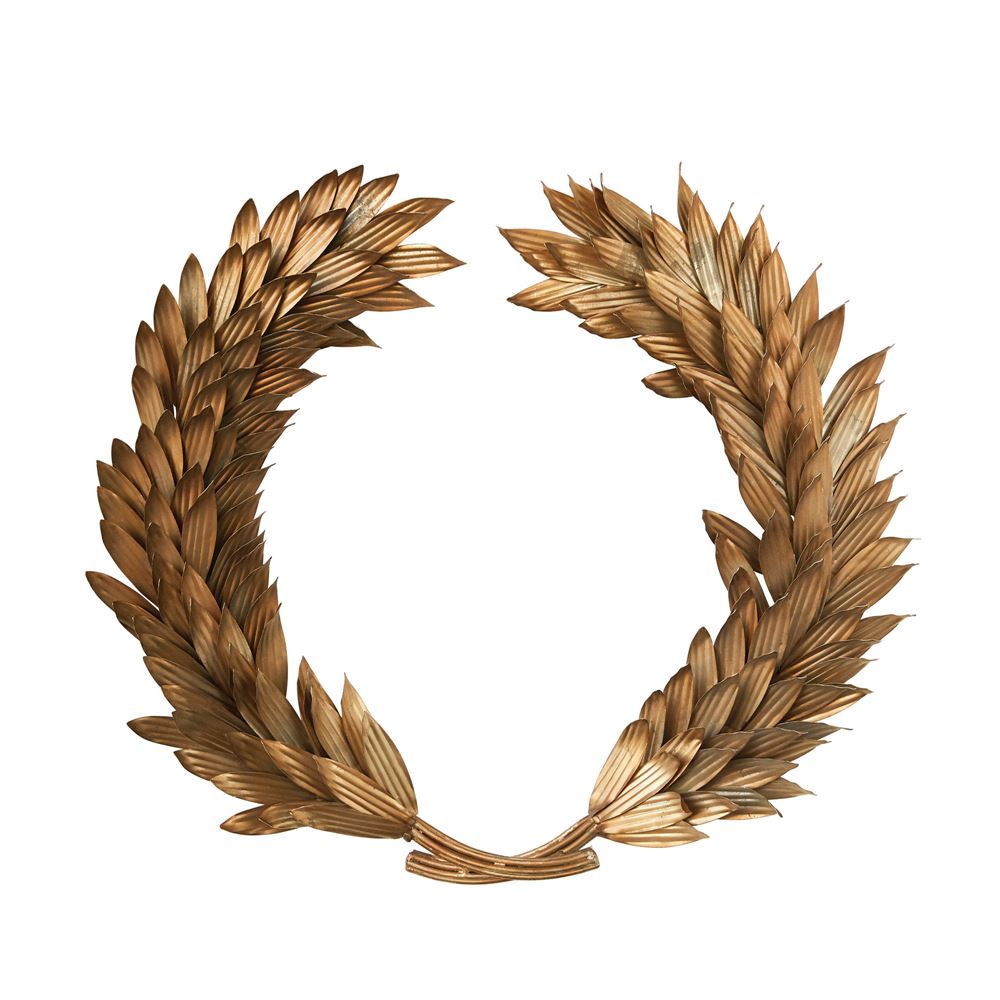 Metal Laurel Wreath Wall Decoration in Antiqued Gold Finish

$149.00

This metal laurel wreath is the perfect size for hanging on your door, but would also look fantastic as a pair, with one on each side of a mirror or art piece. Each leaf is lightly textured, with the stems crossed at the bottom. There are two loops on the back for easy hanging.

Measures 21.5"W x 19"H x 3"D. 

is back-ordered. We will ship it separately in 10 to 15 days.

Please see our Returns & Exchanges Policy Here before purchasing.