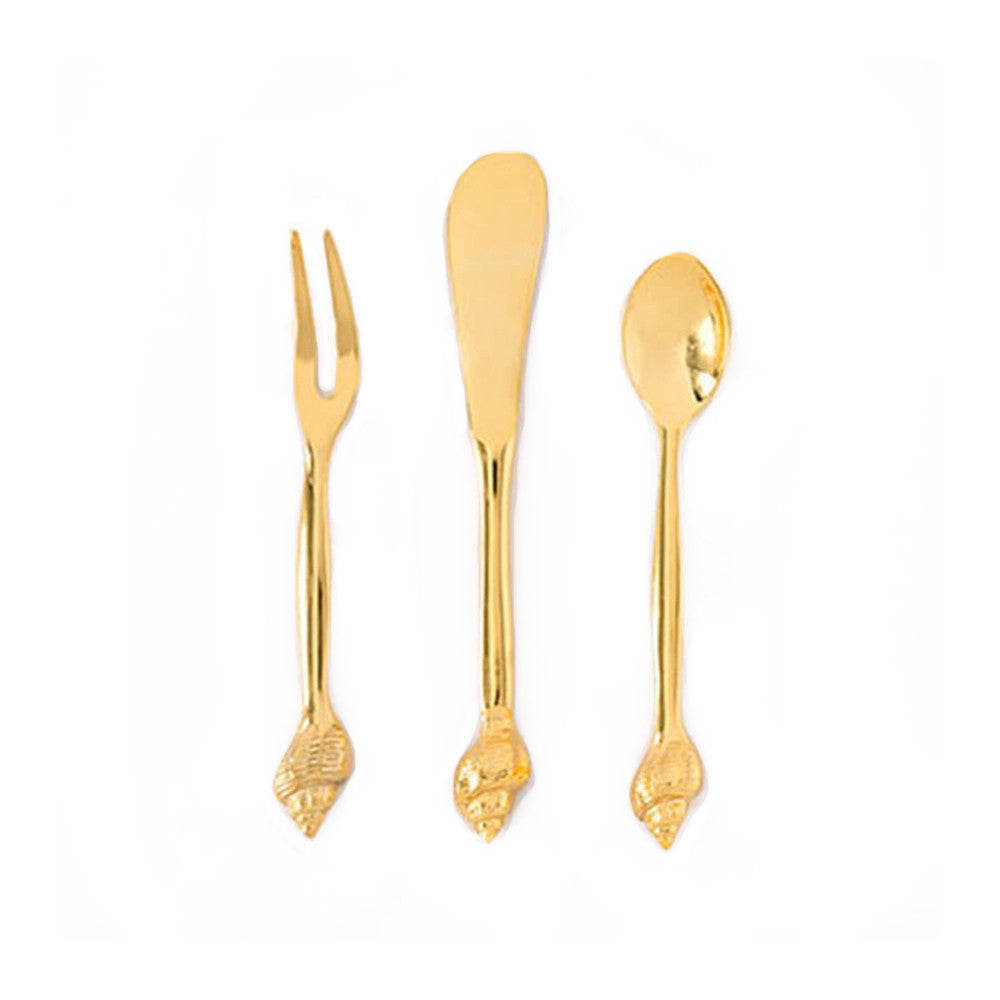 Gold Shell Demitasse Condiment Set

$27.30 $39.00

This sweet demitasse condiment set feature a seashell design and high-shine, polished brass finish. Perfect with our Piedmont dipper bowls and display tray! Add some whimsical shine to your next dinner party.

Measures 5.5"L x 0.5"W. Hand wash. Material: Polished Brass.

is back-ordered. We will ship it separately in 10 to 15 days.

Please see our Returns & Exchanges Policy Here before purchasing.