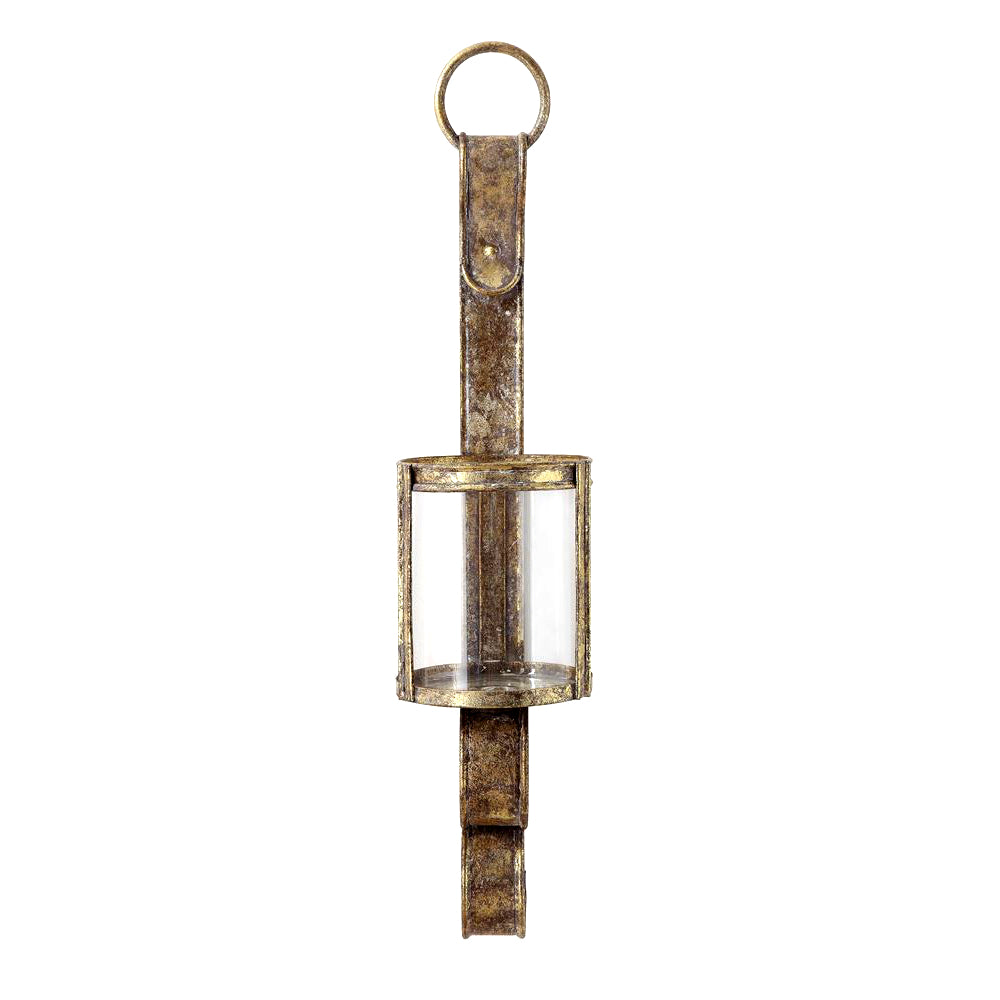 Glass & Metal Wall Sconce in Antiqued Gold Finish

$85.00

Add sparkle and a hint of warmth with these glass and metal wall sconces. Perfect for holding pillar candles or use as wall-mounted jardinieres to hold small floral arrangements. 

Each sconce measures 23"H x 5.25"W x 5.5"D. Glass holder is 4" round x 5.5"H. Single mounting hook on back for easy hanging. Piece is lightweight. Hardware not included.

is back-ordered. We will ship it separately in 10 to 15 days.

Please see our Returns & Exchanges Policy Here before purchasing.