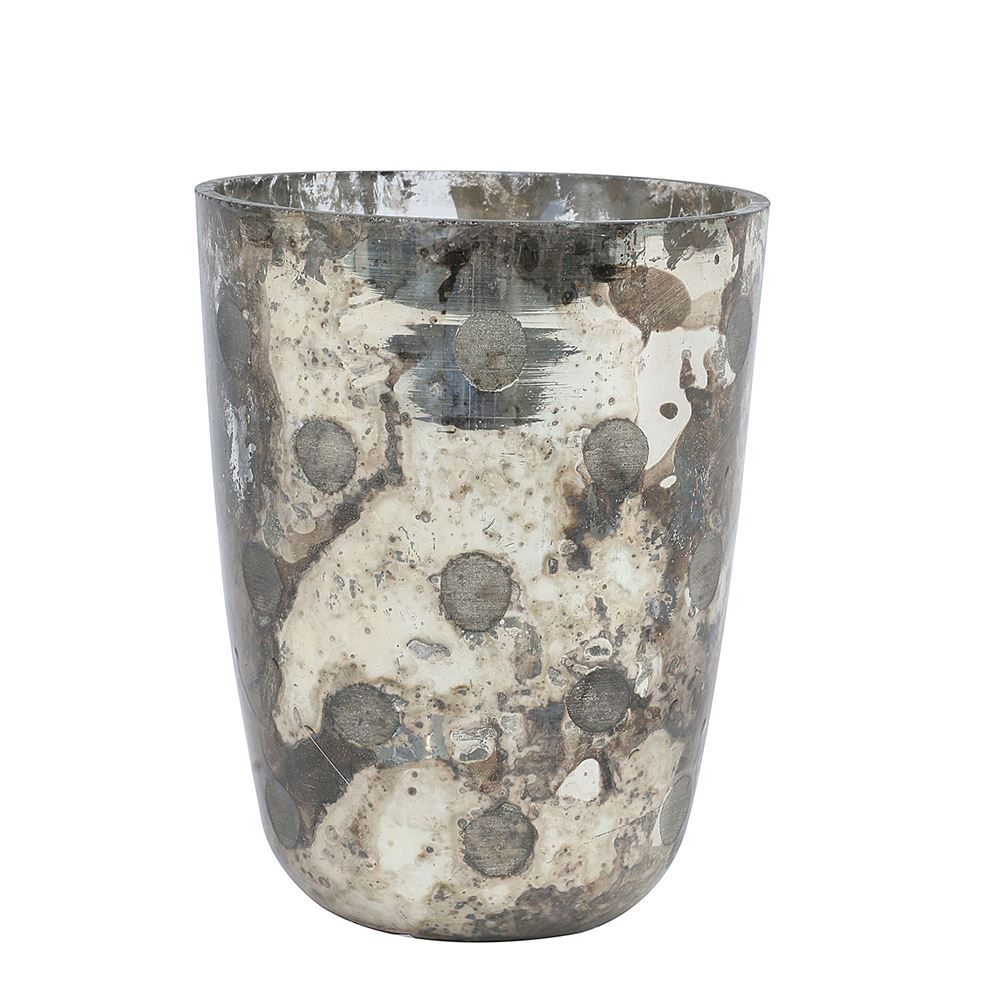 Dotted Mercury Glass Candle Holder in Antique Silver

$19.00

Mercury glass has a special way of creating warmth and sparkle, with its magically reflective surface... and this votive holder is no exception. Even without a candle inside, the dotted surface of the glass evokes the comfort of old world style, yet works beautifully with almost any decor style. Perfect for the holiday season and throughout the year... add some whimsy and wonder to your home with this simply charming piece.

is back-ordered. We will ship it separately in 10 to 15 days.

Please see our Returns & Exchanges Policy Here before purchasing.