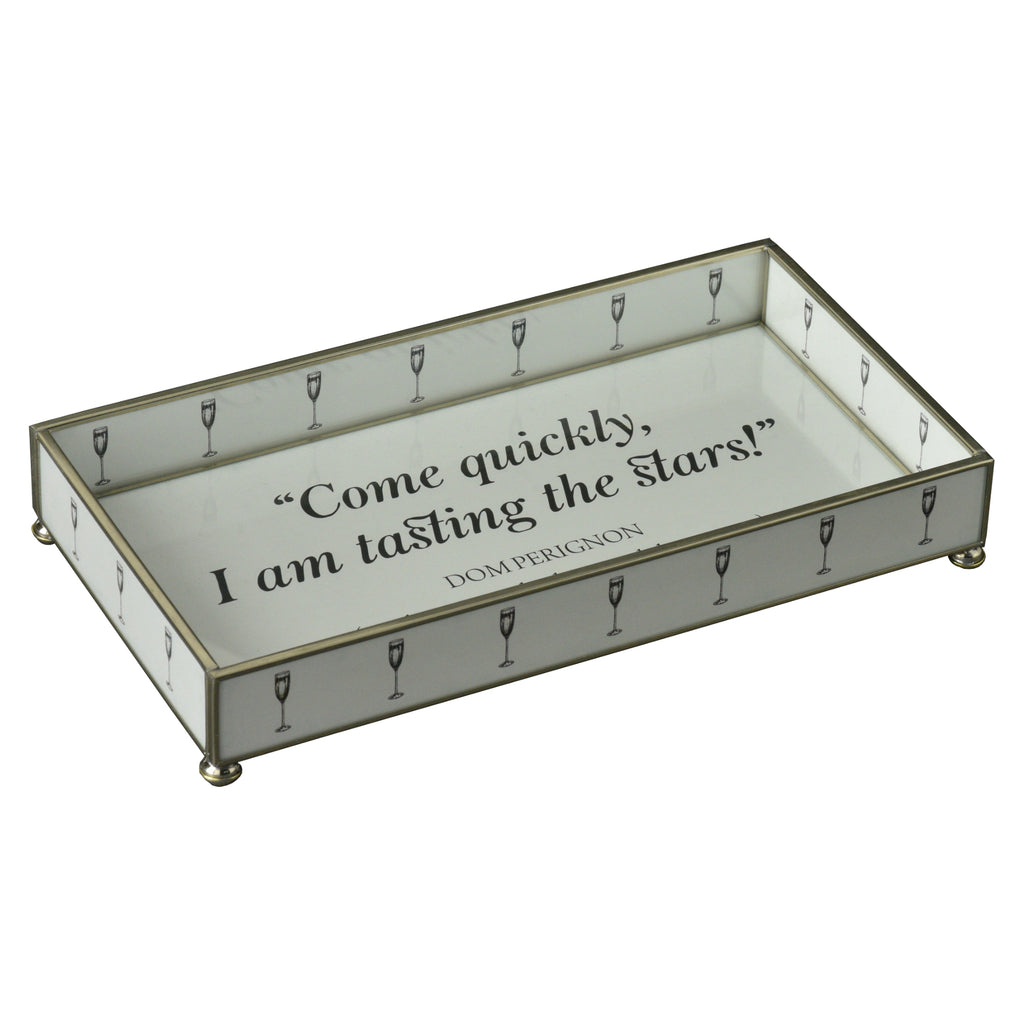 Dom Perignon Inspired Nickel & Glass Tray

$95.00

This handmade valet tray features the iconic quote from Dom Perignon at the moment he discovered champagne "Come quickly, I am tasting the stars!" encased in glass. The tray is primarily off-white with black text and illustrations of champagne glasses around the sides of the tray. Edged in nickel with four ball feet, each is expertly hand made by artisans in San Miguel. A chic way to corral those things for your entryway, tabletop or vanity and makes for a beautiful gift.

Measures approximately 12"L x 6.25"W x 2"H.

is back-ordered. We will ship it separately in 10 to 15 days.

Please see our Returns & Exchanges Policy Here before purchasing.