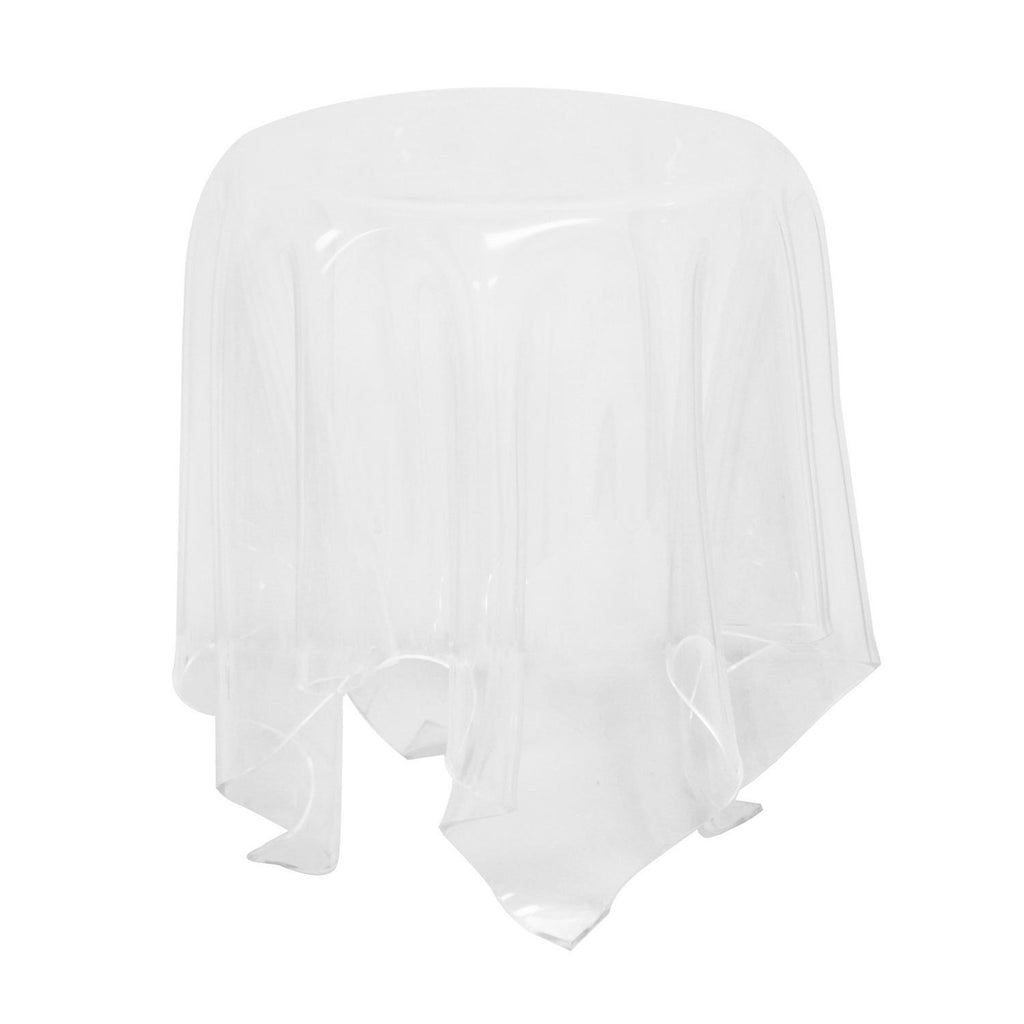 Clear Acrylic Blair Tablecloth Table

$295.00

With unmatched whimsy and adaptability, this end table creatively combines the traditional appearance of a tablecloth with a very modern form. Though it appears to be a floating tablecloth, this small end table is actually made of transparent clear acrylic (Lucite). The corners of the draped acrylic are turned outward to form feet.

Features:
- Contemporary side table
- Transparent clear acrylic
- Unique draped tablecloth design
- Illusion table
- Made from a single mold

 

Dimensions:

14"W x 14"D x 17.5"H
Table Top: 12.75" diameter




is back-ordered. We will ship it separately in 10 to 15 days.

Please see our Returns & Exchanges Policy Here before purchasing.