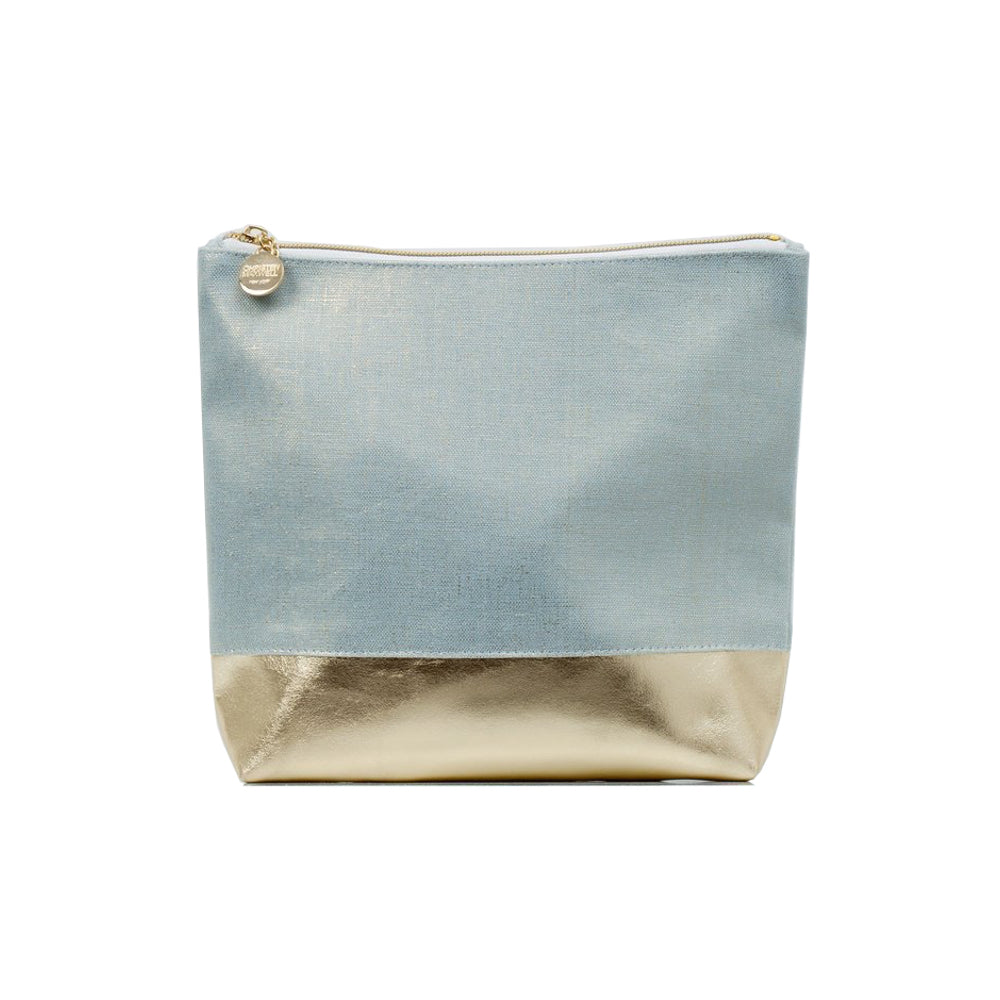 Cabo Lustre Linen & Faux Gold Leather Cosmetic Bag

$39.00

Metallic blue and gold lustre linen with gold faux leather... this bag is perfect for travel, sunscreen at the beach, or corralling everyday items like lipgloss, breath mints and whatever else you need at hand.

Water-repellant lining 
Outer: metallic linen/fax leather 
Polished gold tone hardware 
Spot clean 

Measures approx. 10"W x 9"H x 2"D.

is back-ordered. We will ship it separately in 10 to 15 days.

Please see our Returns & Exchanges Policy Here before purchasing.